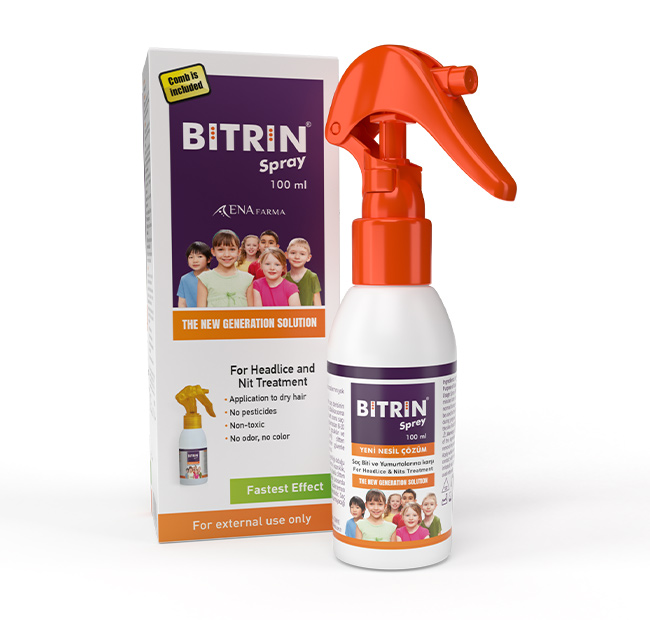 For Headlice & Nits Treatment 100% Effective solution
Safe to use for patients with asthma and wounded skin.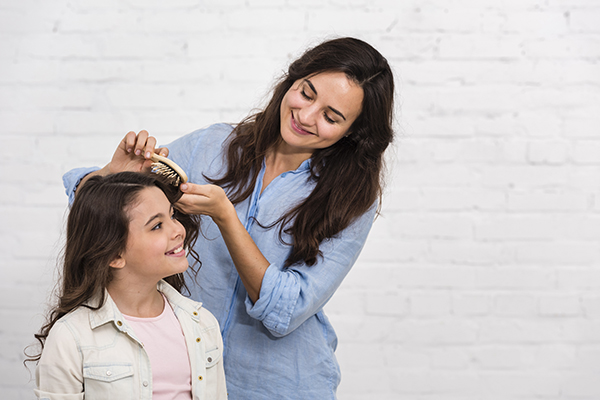 For Headlice & Nits Treatment 100% Effective solution
Advantage of application to dry hair.

Does not contain pesticides.

Non-toxic.

Colorant free and Odor free.

Skin-friendly
USAGE INSTRUCTIONS
BITRIN repels the head lice and nits with its physical mechanism of action by blocking their respiratory system to drown.
Usage;
• Spray BITRIN on the dry hair until the entire hair and scalp become wet.
• 15 minutes after the application, comb the hair with the lice comb to remove drowned head lice. Head lice comb can remove the nits easily from the hair with its specific form.
• Wait for the hair to dry on its own. Do not cover your hair. Do not put hair up.
• After 8 hours; wash your hair with a daily shampoo.
• BITRIN spray should be re-applied 8-10 days later for nits.
• After apply BITRIN to you hair, you can attend to social events.
• BITRIN Head Lice Spray can be used easily foradults and children older than 6 months.
• There is no data on the use of pregnant womenand nursing mothers. Consult to your physician.
WARNINGS
• It should not be used in people who are known to be hypersensitive to the ingredients in its content.
• If the spray causes skin rush, irritation or flaking, remove the product from the skin by washing with water and stop using.
• Apply it while eyes are shut and do no contact it with the eyes. If it gets into contact with the eyes, wash them with plenty of water.
• Do not use it on irritated skin.
• Do not use a hair dryer.
• Keep out of reach of children.
• It is used externally.
• Please read the user guide carefully.
• Product shelf life is 36 months.
OTHER PRODUCTS FOR Mother - Infant