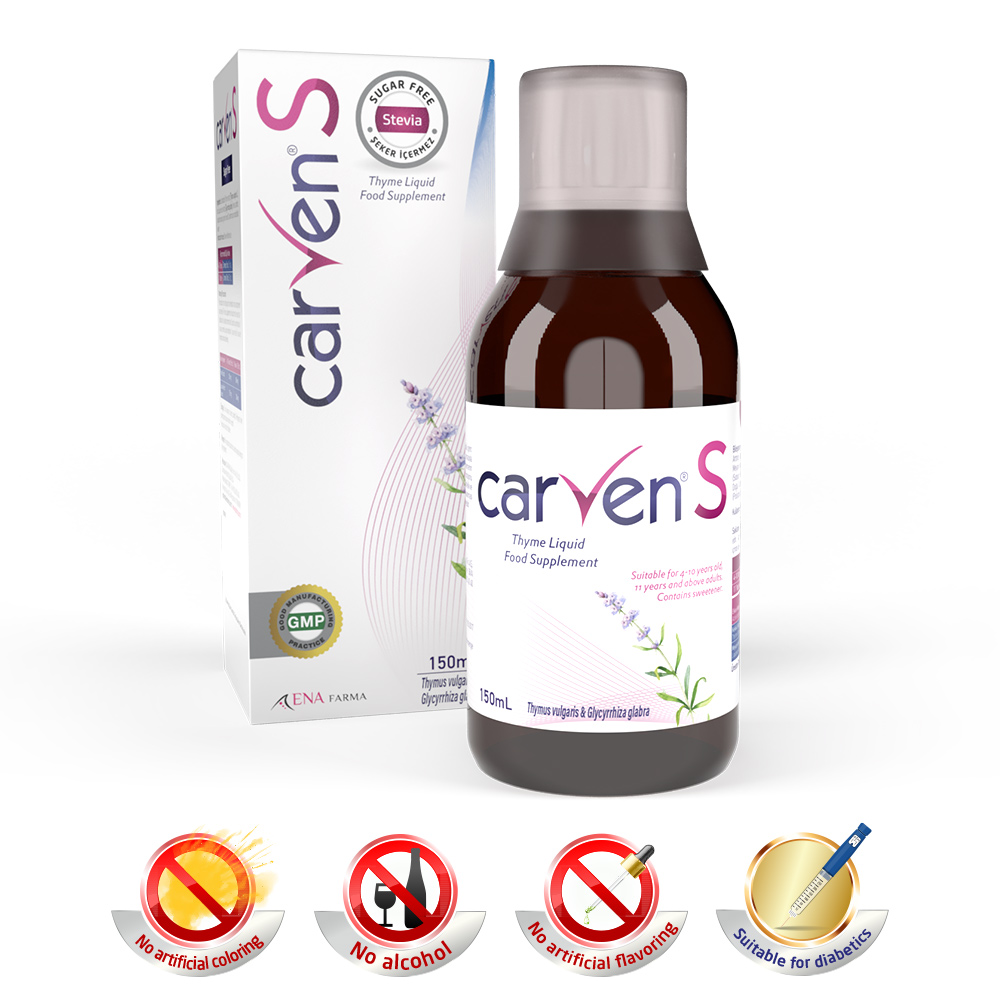 Carven Stevia
Stevia leaf glycoside is a non-caloric herbal sweetening agent and suitable for diabetics. Carven S contains standardized thyme and licorice extract. ​​​​​​​Carven Cough Syrup is used in the treatment of dry and productive cough observed after respiratory tract infections and bronchitis with its antibacterial and antiviral effects.  Stevia leaf glycoside is a herbal sweetener that is 250-300 times sweeter than sugar and has no calories.
Ingredients
| | |
| --- | --- |
| Standardized Thyme Extract | |
| Standardized Licorice Extract | |
| Stevia | |
Traditional Medicinal Plants
They produce some chemical compounds in order to sustain their own life. Human beings have used these herbal compounds in the prevention and treatment of diseases by observing natural life for centuries.
Information on the use of medicinal plants in diseases has been included in pharmacopoeias, as medicinal plants have become products of drug quality in the last century. One of the most common area for usage of medicinal plants is respiratory system diseases.

Medicinal Thyme and Licorice Root;
It has been defined as a traditional medicine in all world pharmacopoeias.

They are used with expectorant effect in respiratory diseases.

They help treatment with their antiviral and antibacterial effects.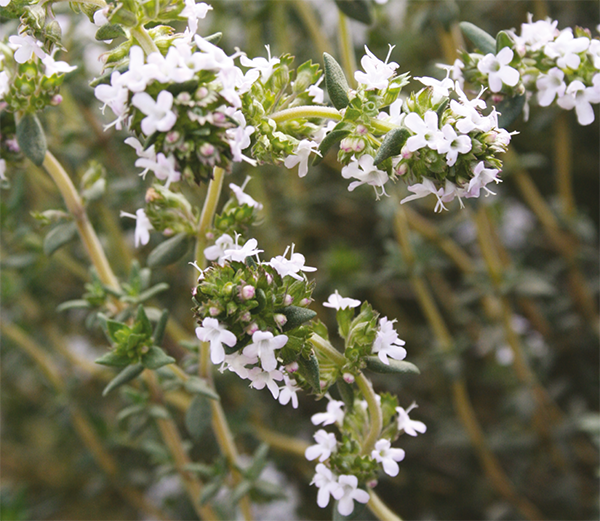 USAGE INSTRUCTIONS
Shake well before use.

Children 3 x 5 ml (15 ml)

11 Years + 3 x 10 ml (30 ml)

OTHER PRODUCTS FOR Cold/Immune